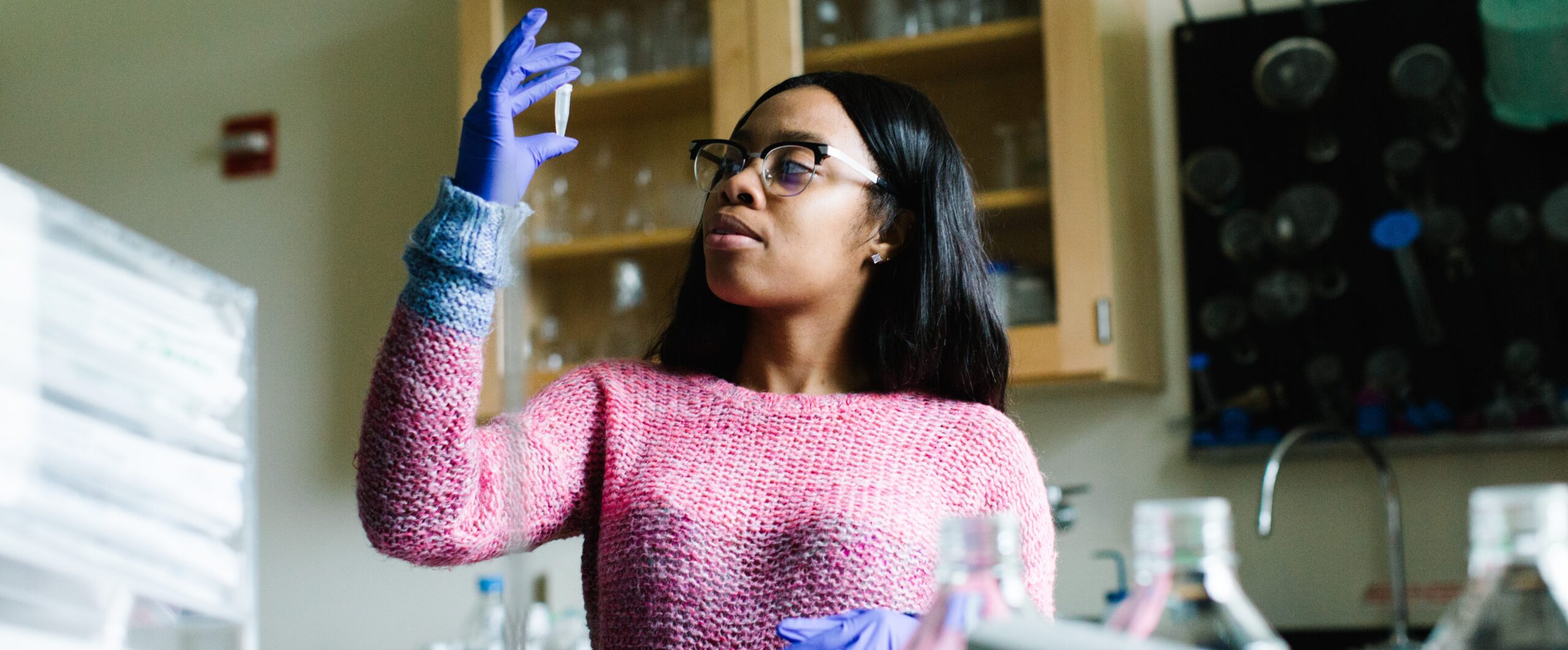 Health Professions Advising
Providence College boasts a rich legacy of educating students for future medical and healthcare professions. Since its inception, our graduates have distinguished themselves across the country in private practice, clinical and basic research, and academic medicine. Well over a thousand physicians, dentists, healthcare professionals and Ph.Ds. have received their undergraduate education at Providence College.
Health Professions Advising
In addition to fostering academic excellence within the classroom, the College has garnered a well-deserved reputation for offering guidance and resources to students and alumni interested in pursuing a career in the healthcare field. As part of the Health Professions advising program, a student works in collaboration with their academic advisor and the health professions advisor to make critical decisions including course selection, engagement in extracurricular activities, exploration of research opportunities, concluding with one-on-one support throughout the application process. Students, regardless of their academic major, have access to these essential resources.
The cornerstone of a successful journey in healthcare lies in early and consistent advising. Our dedicated advisor stands by students throughout their undergraduate journey and beyond, offering the necessary guidance and motivation to fuel their pursuit of professional goals. Whether students are on the path to admission in fields such as medicine, dentistry, veterinary sciences, or various allied health disciplines, or if they are still in the process of charting their career trajectory, Providence College is committed to providing unwavering support on their journey.
Connect With Us
We offer a variety of meeting options to cater to the needs of current students and alumni, whether in person, via phone, or through Zoom. To schedule an appointment, please contact Morgan Rayner via email at mrayner@providence.edu or call us at 401-865-2646.
You can also conveniently schedule an appointment online.